The Legend of the Rise of the True Emperor has come and all Clan Warlords are invited to participate!

The Land is in Chaos and only the mightiest player can unit all the warring Clans! Conquer Alchanir and become the first Emperor.

As the new Emperor, you and your clan will be able to reap the benefits!
Gold Rewards
Receive large amount of Gold daily from the city Architect.
Guild members will obtain high experience points quests daily.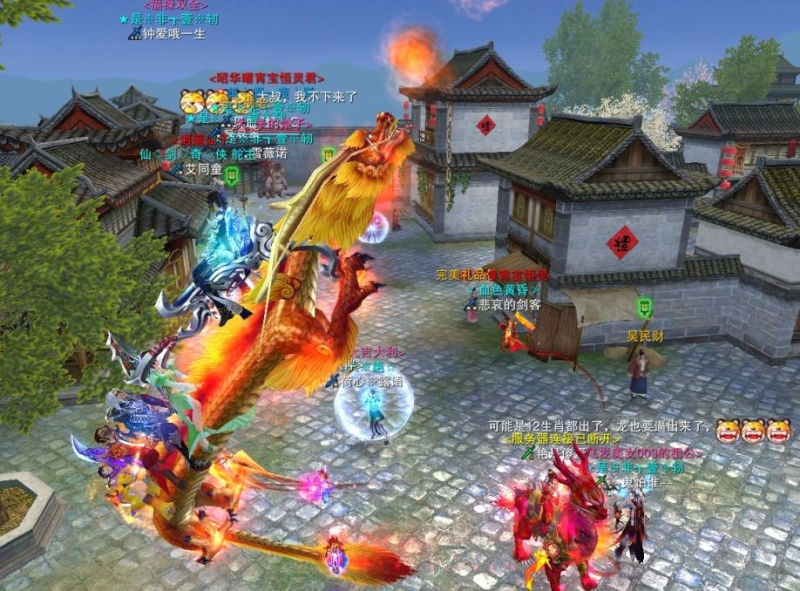 Special Mount for the Emperor
Ride the ancient mythical beast, show your might and strength!
The Clan Warlord that conquers Alchanir will be given the Arkadhiya Mount for a limited time.
In the world of Zhu Xian, the Guild Master or Clan Warlord that conquered Alchanir
will be the only person that can mount on this beast.
Emperor Statue
Once the Guild Master or Clan Warlord conquered Alchanir,
and certain unique quests are completed,
and his position remains uncontested for certain time period ,
a statue will be erected in Heyang City after the image of the Guild Master.
The surface quality of the statue will change depending on the ruling period of the Guild Master.
The longer he rules, the better quality the statue — from stone to gold.
Discounted Items
The items sold by the NPCs in this divine city cost lower than other city, and their item refinement skills are better too.
Special Title
The Guild and its Guild Master or Clan Warlord that conquer Alchanir will be given special titles.
Server Announcement
After the Guild Master conquers Alchanir, the system will announce the name of the Guild Master to all players,
so that the Guild Master can be worshipped by thousands!
War of the Emperor Rules
1. The guild war runs from 20:00 to 22:00 daily.
2. At 19:50, the system will announce the name of the clans that joined the war as well as the time of war.
All the defensive players in the guild war map will be sent to the starting point.
3. During the war, all members of the warring party can teleport to the battlefield through Alchanir of Heyang City.
4. The war starts at 20:00.
5. During the war, all non-participating players in the guild war map will be teleported to Heyang City below Alchanir.
6. Players who joined a clan for less than 1 week are not eligible to join the guild war.
Emperor Wars Registration Requirements
* Players must be registered by a Guild Master or a Deputy Guild Master that reaches level 3,
and the Guild most be older than 7 days
* You will need at least 1 Guildwar Token and 100 Gold as registration fee.
Current defensive guild and guild that has been registered for another Guildwar cannot register again.
* Talk to the Guildwar Officer of Heyang City to know the items and Gold you need based on the time of your registration.
Register for 1 Day(1 Token + 100 Gold)
Register for 2 Day(2 Token + 200 Gold)
Register for 3 Day(3 Token + 300 Gold)Why don't you watch to find out if you can Rise, Recruit and Dominate in this wars
Rise of the Emperor
Source:
ZX PH Website